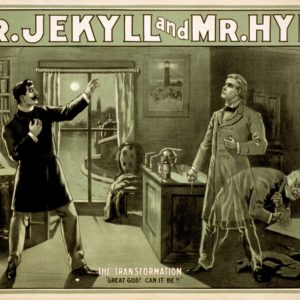 Here are five common mis-hires anyone who has been a part of a B2B sales team should be able to recognize immediately. Every sales hiring manager has had to deal with a scenario where she or he was expecting to land a top performer, and instead ended up with one of these individuals. Most of these individuals, with the probable exception of Sales Type #5, are wonderful people who in all likelihood make great team members at happy hour, but almost never become top sales performers.
1. The Relationship Salesperson Who Can't Close
This individual is excellent at building what at a glance appears to be an impressive pipeline, and may offer to bring in an entire database of contacts from previous organizations. He or she loves schmoozing at tradeshows and initially impresses you with the number of appointments she or he can set and how long those appointments last…but the opportunities are always set a few months out to close, and his or her prospects are always coming up with reasons for why they aren't quite ready to buy.
Steps 2-4 in the Revenue Hire 7 Step Hiring Method will help you avoid hiring this "Mis-hire" Sales Type. Step 2, The High-Tech Candidate Assessment, will evaluate data about the candidate's previous organizations as well as the candidate's LinkedIn information and the candidate's professional online footprint. Revenue Hire also uses deep assessment questions to assess the candidate's strengths and weaknesses that would be indicative of her or his ability to be a strong closer. Any red flags that would indicate that the candidate may potentially be inflating numbers or past influence on the success of previous employers will be noted.
Steps 3 and 4, The Role-Specific Interview and Sales Simulation, will include a series of behavioral interviewing questions to assess the depth of the candidate's ability to negotiate effectively, as well as reveal the candidate's propensity to gloss over details or pivot to different subjects when fielding particularly tough questions.
2. The Seasoned Rep Who Had an Eight-Figure Deal Once Upon a Time
This individual brings a wealth of selling expertise and practical tips to your team, but hasn't closed a deal in a long time. He or she might often be a Lone Wolf, unwilling or unable to provide detailed notes of his or her appointments in your CRM, if this person is even getting appointments at all. The Eight-Figure Deal she or he had was with a well-known technology company, and the prospect of landing just one of these kinds of deals in the next year was enough to convince you to hire him or her. But, this person simply is not a team player, and seems unwilling to do much hunting of her or his own.
Steps 4 and 6 are important for recognizing this potential mis-hire. By injecting sales role-playing scenarios into the interviewing process, Revenue Hire is able to easily spot situations where The Seasoned Rep/Lone Wolf is incapable of adapting to new environments, learning about new technologies, and playing well with cultures whose success is dependent upon team players. When Revenue Hire interviews a candidate, it drills into what the story is behind the numbers–if the numbers don't add up after extensive review, then the big deal closed at a big company was probably too good to be true.
3. The Rep Who Only Farms.
Speaking of not doing much hunting…we've all encountered the rep who worked for an impressive organization and helped win new business for that organization on a regular basis, but it turns out that he or she has never hunted for new logos a day in his or her life. This rep has only provisioned orders from existing clients, and pushed well-oiled buttons to insure that that the new business came in. This Rep may have very impressive communication skills from talking to big-name clients on a regular basis, but will soon be getting shown up by your entry-level BDRs as they become more adept at getting and setting appointments and assisting with working leads to close.
Revenue Hire will initially drill into a prospective rep's hunting acumen during Step 2 of its 7-Step Method. If minimum criteria for assessing the rep's ability to prospect is met, then we go into more detail in Step 3, where a Role-Specific Interview can paint a detailed picture of the rep's skill set. Also, we make clear from the start of the interviewing process how much prospecting will be required for the role, so that no candidate will find this surprising later in the interviewing process.
4. The Internal Referral You Couldn't Refuse
This mis-hire is someone's cousin, brother, nephew, etc. who sold magazine subscriptions or used cars, and is a quick learner. Of course, there are always hidden gems who have just been waiting for the right opportunity to shine, but if you are looking for a top-revenue performer out of the gate, are you willing to take a chance on this kind of person?
It should be obvious that by engaging Revenue Hire to find your next top sales performer, you are already making the right choice to stay away from the family/friend sales referral. If you absolutely feel like you must give your boss's nephew a shot, then why not send him our way and let us put him through the paces of our 7 Step Method so that you can have an accurate and objective comparison of The Internal Referral against a true top sales performer?
5. The Jekyll and Hyde Rep
Within the first three months of hire, this individual will become an angry, negative, energy vampire with your team, but smiling, personable, and likable with prospects (until a prospect "crosses" him or her). This individual was highly likable during the recruitment/interviewing phase, and cracked jokes with everyone, but a lack of a thorough recruitment methodology failed to uncover this person's dark side. A well crafted behavioral interviewing method that has been purpose-built for B2B salespeople would have uncovered potential red flags that would have made you think twice before hiring him or her.
Step 2 of the Revenue Hire 7-Step Method will give us almost complete confidence that no Jekyll and Hyde Reps are going to get through to the final stages of the hiring process. We apply pressure on the candidate that simulates the kinds of pressure a rep will be under to meet quotas and negotiate deals to close to quickly get an idea in the first couple of minutes of this step for how the candidate will react. If she or he can't build rapport with a stranger who is asking him or her questions they didn't prepare for, ie, non-standard phone screen questions, we will see how the candidate responds when the candidate has to think on his or her feet. Steps 3 and 4 of the hiring method will turn up the requirement to perform well under pressure even further. Revenue Hire has had its share of candidates getting up and leaving, handing up and sending them hate mail later. Revenue Hire meets the Hyde of the Jekyll and Hyde rep so you and your team don't have to! This additional, sales-specific interviewing methodology saves our clients the headache of dealing with those energy vampires when monthly quotas are on the line.
However, we all know that there are incredibly charming people who can fake their way through just about any simulated vetting process. Step 7, the cultural interview, makes it that much harder for the unwanted sociopath to convince all hiring stakeholders that he or she is exactly what your team was looking for.
Based on the hiring manager's requirements, Revenue Hire can partner with client companies to conduct Cultural Interviews for a specific role, so that all hiring stakeholders who have been very close to the candidate during the hiring process are given a chance to take a step back and let a third party, highly-objective point-of-view scrutinize the candidate to ensure that he or she is the right fit for your company culture.
Finally, we should reiterate that Revenue Hire's 7-Step Method has proven to yield the right fit for a sales team over 90% of the time. If, for whatever reason, you do discover that Revenue Hire has helped place a candidate that wasn't the right fit for your sales team, Revenue Hire guarantees its carefully recruited sales talent, so if your new employee doesn't work out within the first 3 months, we will provide a new candidate or issue a credit toward future hires.